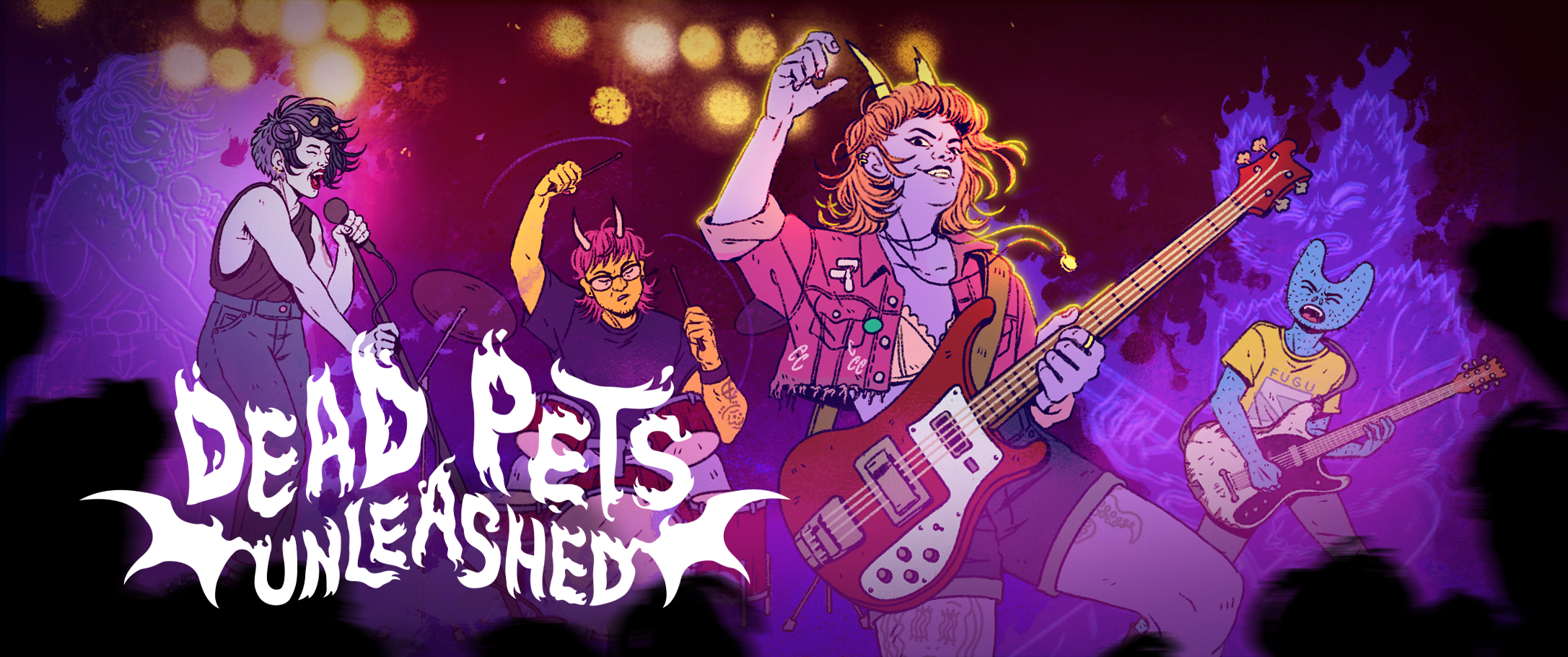 Dead Pets Unleashed
Dead Pets Demo 1.2.0.6 update
---
Hey punks!
While we are still working hard on the full game, we also just released a small update for the Dead Pets Demo. It fixes a lot of things and also adds a few things.
Have fun 🤘

Added
Added sounds to the control scheme overlay in minigames.
New audio in the diner minigame.
Snapshot name added to pause menu - for easier bug reporting.
Decorative bass in Gordy's room.
Text to indicate end of episode 1 and start of episode 2
Changed
Small camera changes.
It is now possible to stack any number of plates in the diner minigame.
Split up audio in soundbanks for better load times and less memory usage.
Bass practice songs changed name:

"Running Wild" changed to "Taste My Fist"
"Skull Job" changed to "Parenting's a Crime"
"The Setup" changed to "My Healing Potion"

Added vocals to the My Healing Potion song.
Make light less bright in the Shy Retirer.
Update credits.
Fixed
Enabling/disabling certain minigames in Gordy's home at the right times.
Various other bug fixes for the diner minigame.
You could get stuck with too few resources to make a dialogue choice.
Fix skull animation not looping when loading.
Change telemetrics to include more useful data.
Fix game overlays not scaling with screen size changes.
Stats not resetting correctly when playing the game again.
Gordy no longer walks to weird locations at times
Files
dead-pets-unleashed-windows-demo.zip
1 GB
Version 1.2.0.6
Feb 16, 2023
dead-pets-unleashed-mac-demo.zip
1 GB
Version 1.2.0.6
Feb 16, 2023