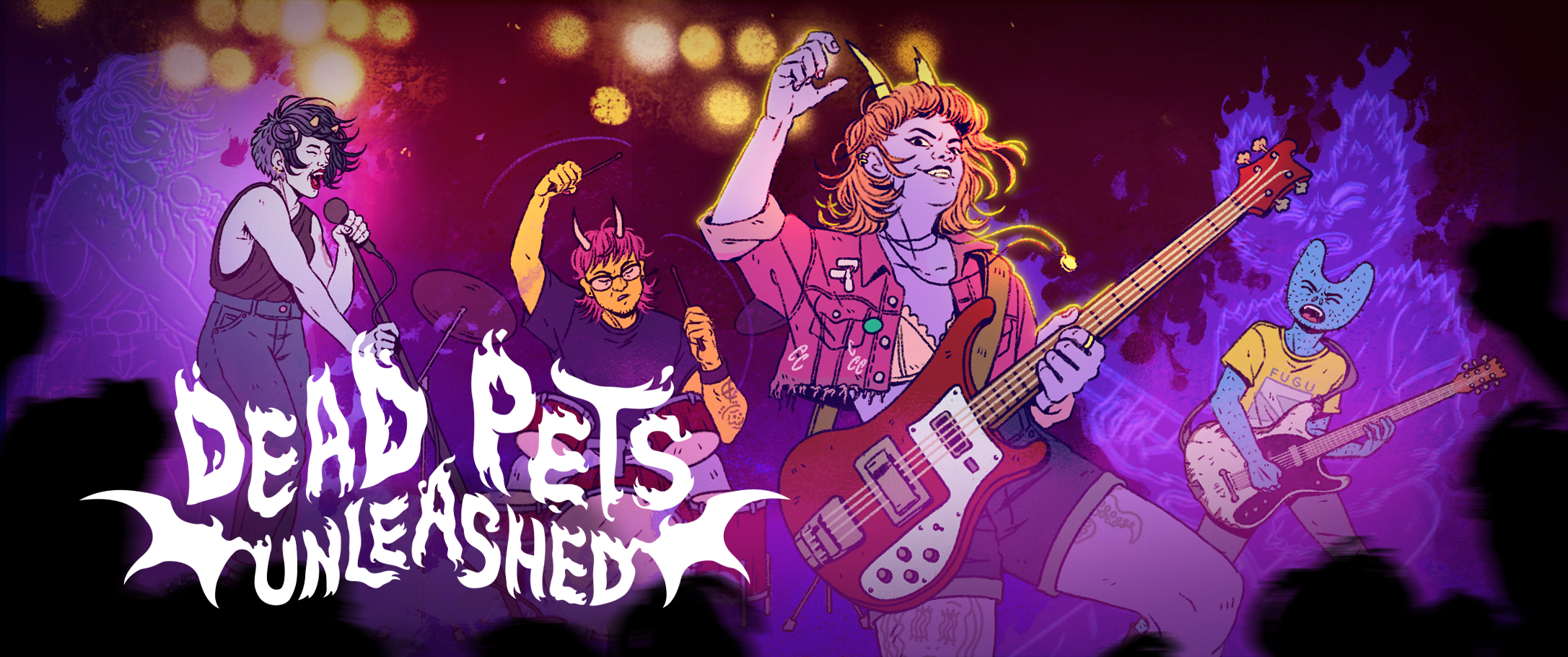 Dead Pets Unleashed
Dead Pets Unleashed - Demo out on Itch.io! 😈🤘
---
While we're busy showing of the game at the Indie Arena Booth on Gamescom, we're also now releasing the demo on itch.io for everyone!

Dead Pets Unleashed is a feminist, narrative, slice of life, and management-lite game about punk music, friendship and growing up; get ready to unleash your inner demon.

Support the game on Kickstarter
The game is still under development and will be for some time. We recently launched a Kickstarter campaign, and need your support to help develop the full game; plus it's a nice way to ensure a copy of the game and get some cool swag like stickers, pins and t-shirts! You can also help by sharing the game with your friends and wish-listing it on steam.

Follow us on Twitter or join our Discord for the latest news about the game.


Files
dead-pets-unleashed-windows-demo.zip
1 GB
Version 1.0.3
Aug 24, 2022
dead-pets-unleashed-mac-demo.zip
1 GB
Version 1.0.3
Aug 24, 2022